28 years Experience - Prices all include a top up 4-6 weeks after the first procedure. A thorough consultation and patch test is required before any procedure.
Eyebrows from £290
Eyeliner from £85
Lipliner from £290
Scar Correction from £75 per hour
Areola Restoration from £250
Or call me for more information. 07378 838205. You can download the Question & Answer Information Pack here
See below for some before and after photos. Full portfolio available on consultation.
Jan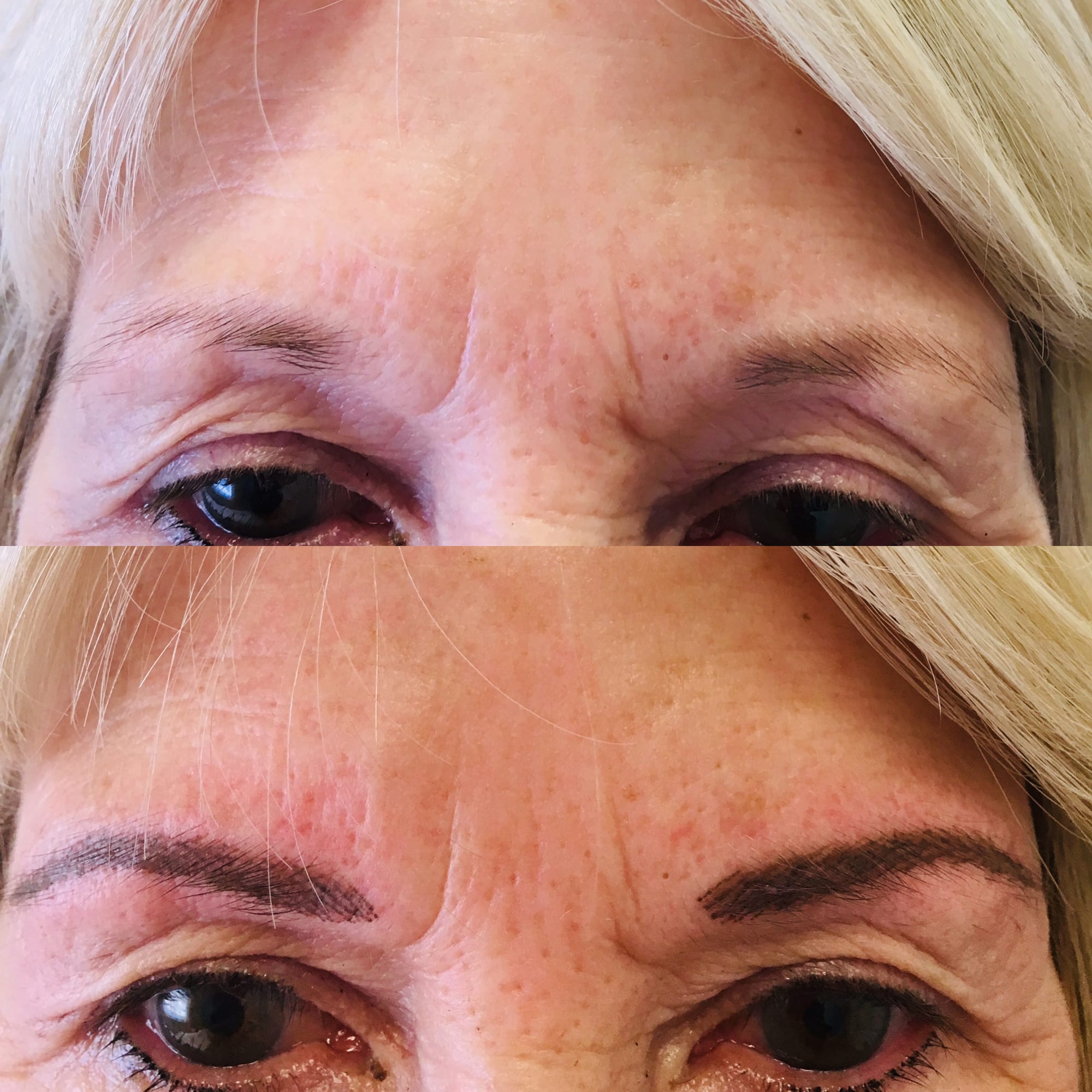 Before and immediately after eyebrow enhancement - colour will fade by 30% in the following 4 weeks.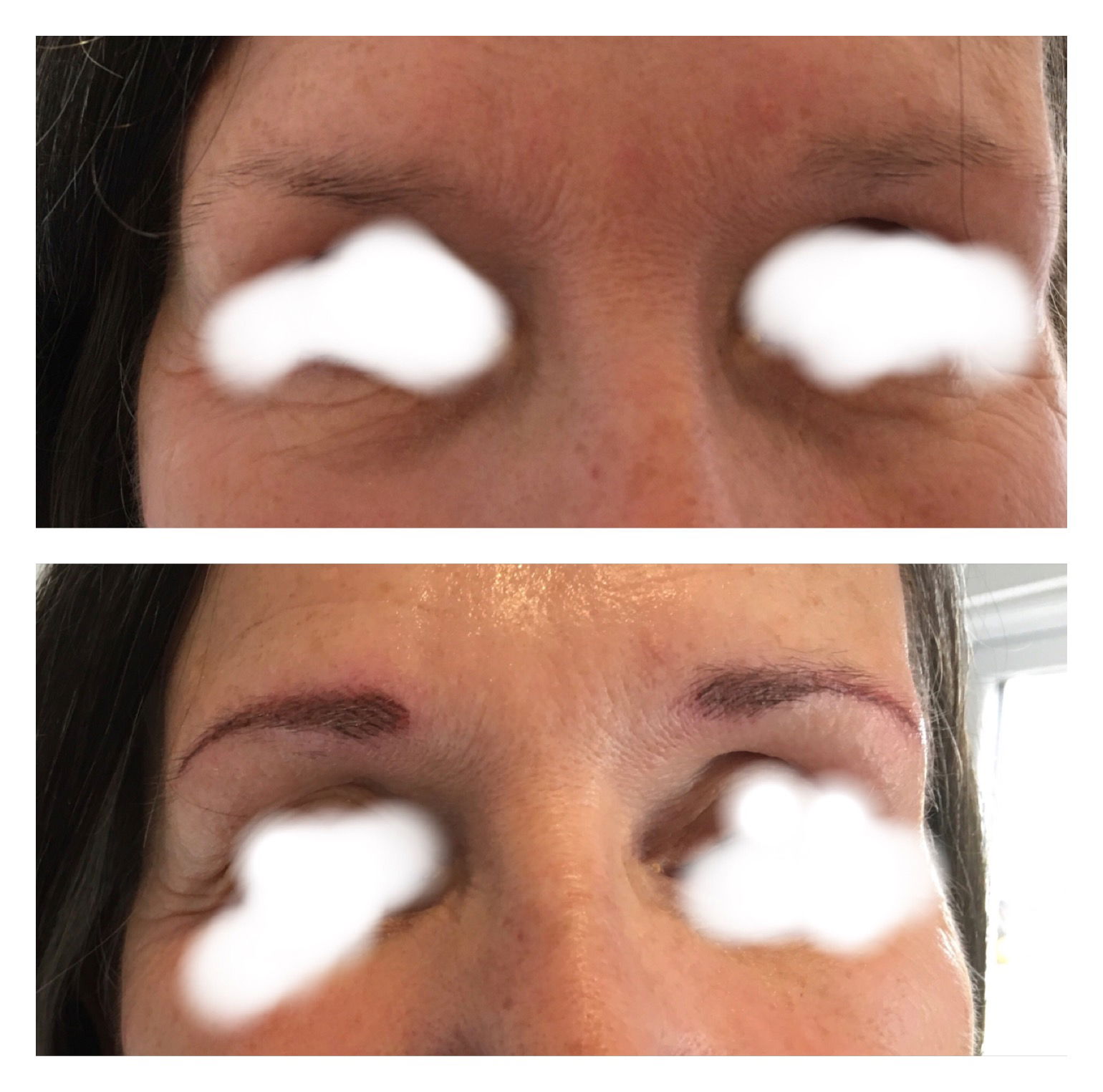 A natural, soft creation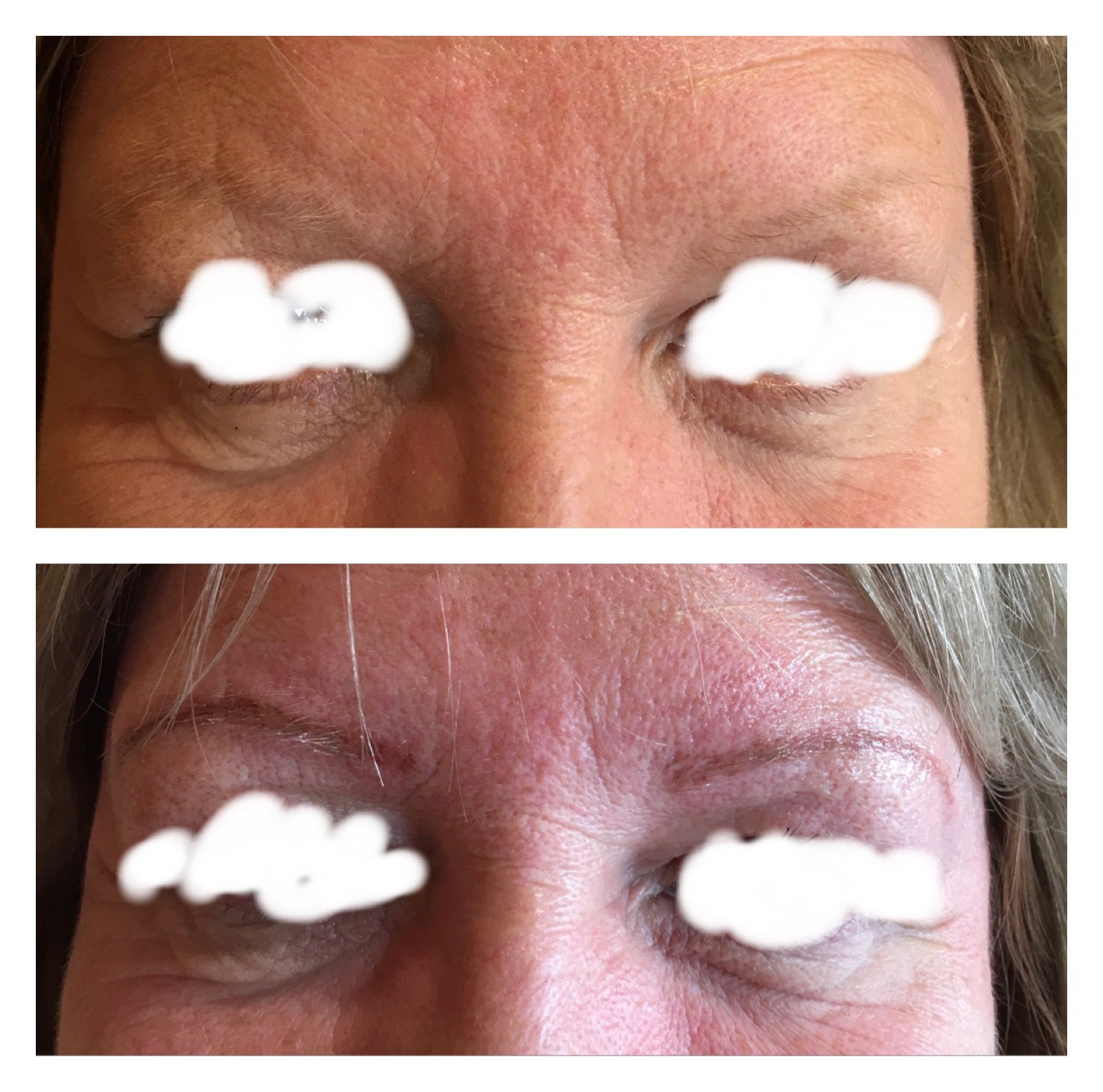 Very light, thin eyebrows were requested after not having any for many years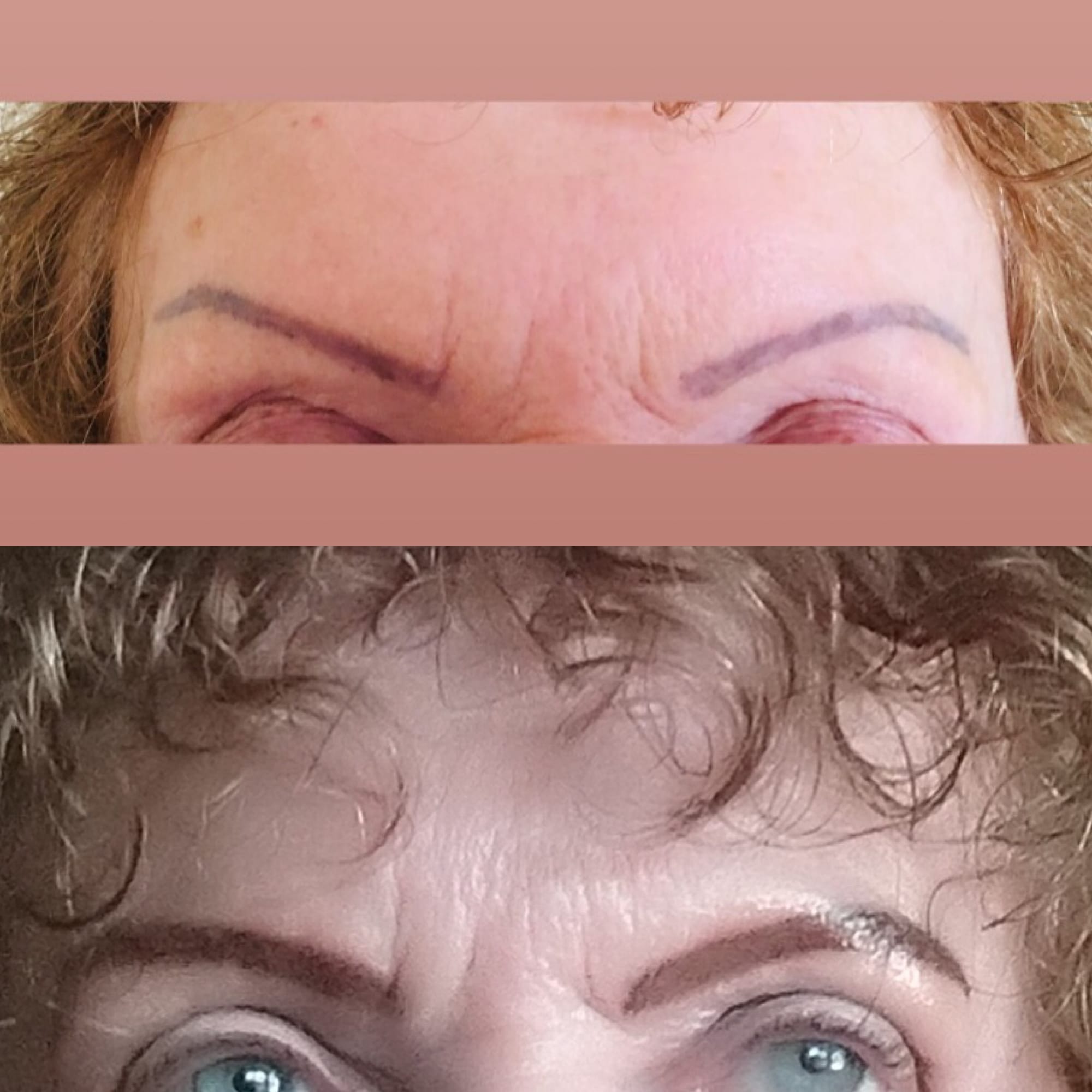 Eyebrow thickening and shape changing. PREVIOUS Before picture of tattooed eyebrows was not my work - thankfully as eyebrows are completely different!

Before and after eyebrow tattoo together with eyeliner on top and bottom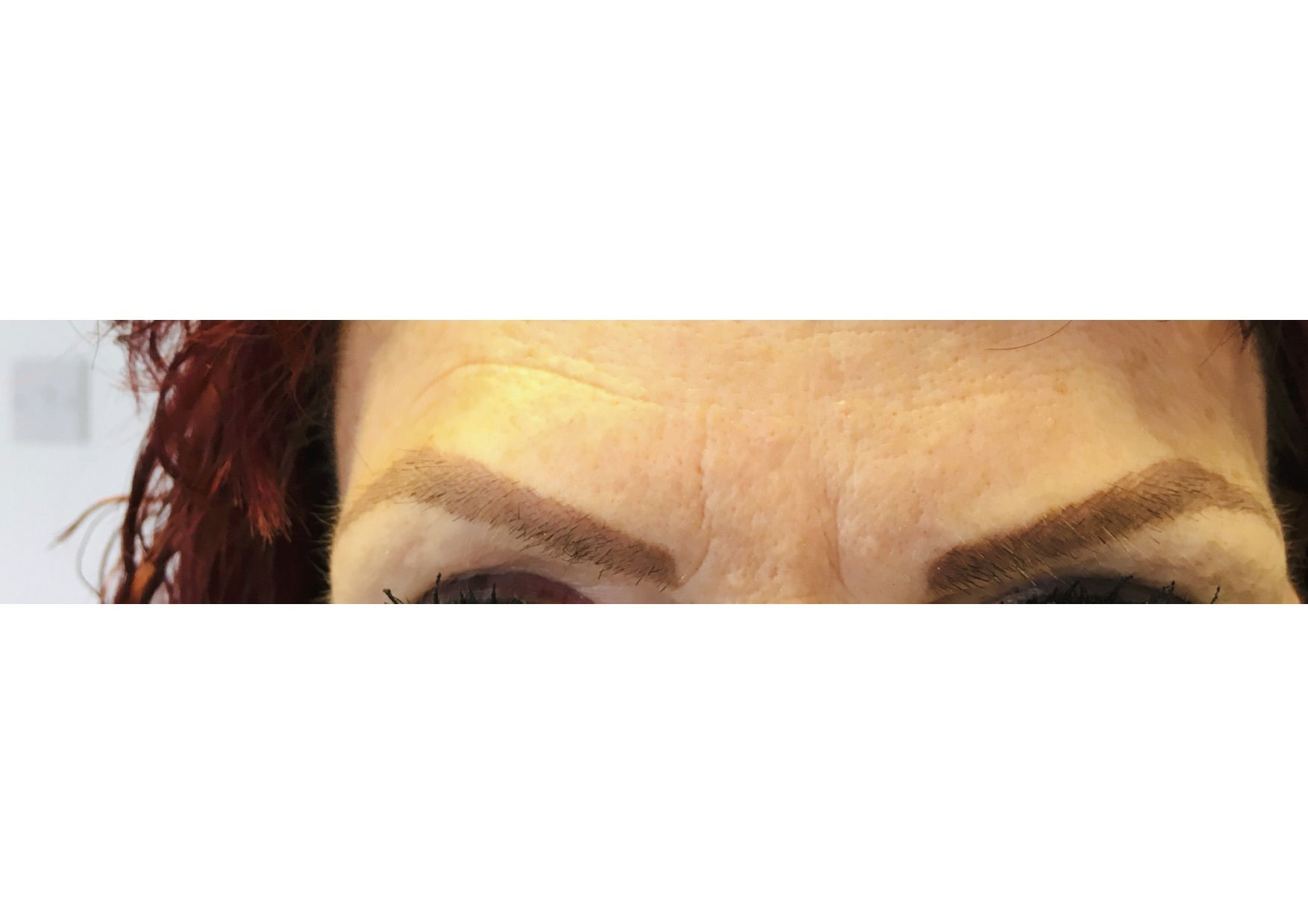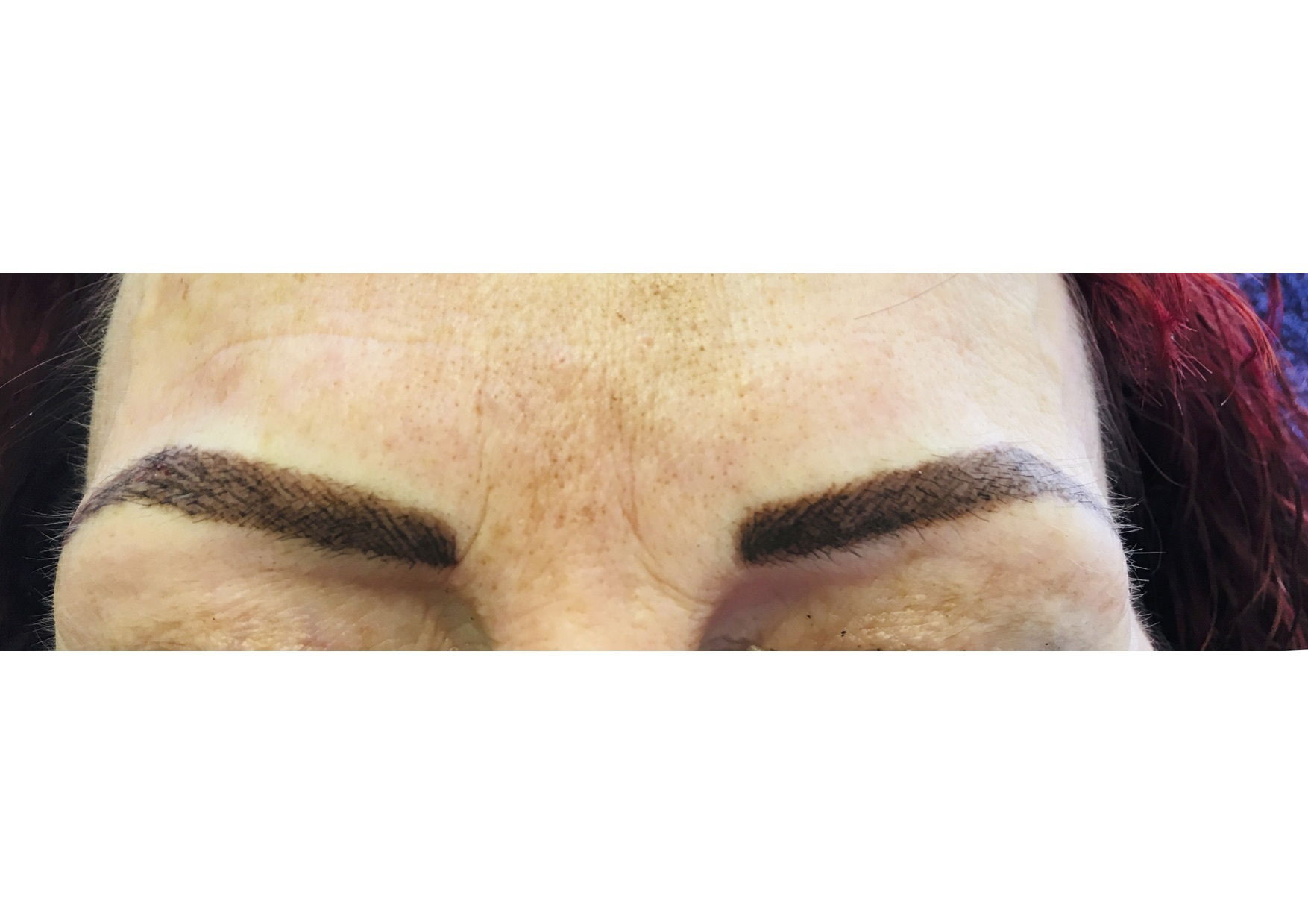 Before and after of previously faded tattooed eyebrow.

Before and after of eyeliner enhancement top and bottom


Before and after of lip liner and some blush colour into the lip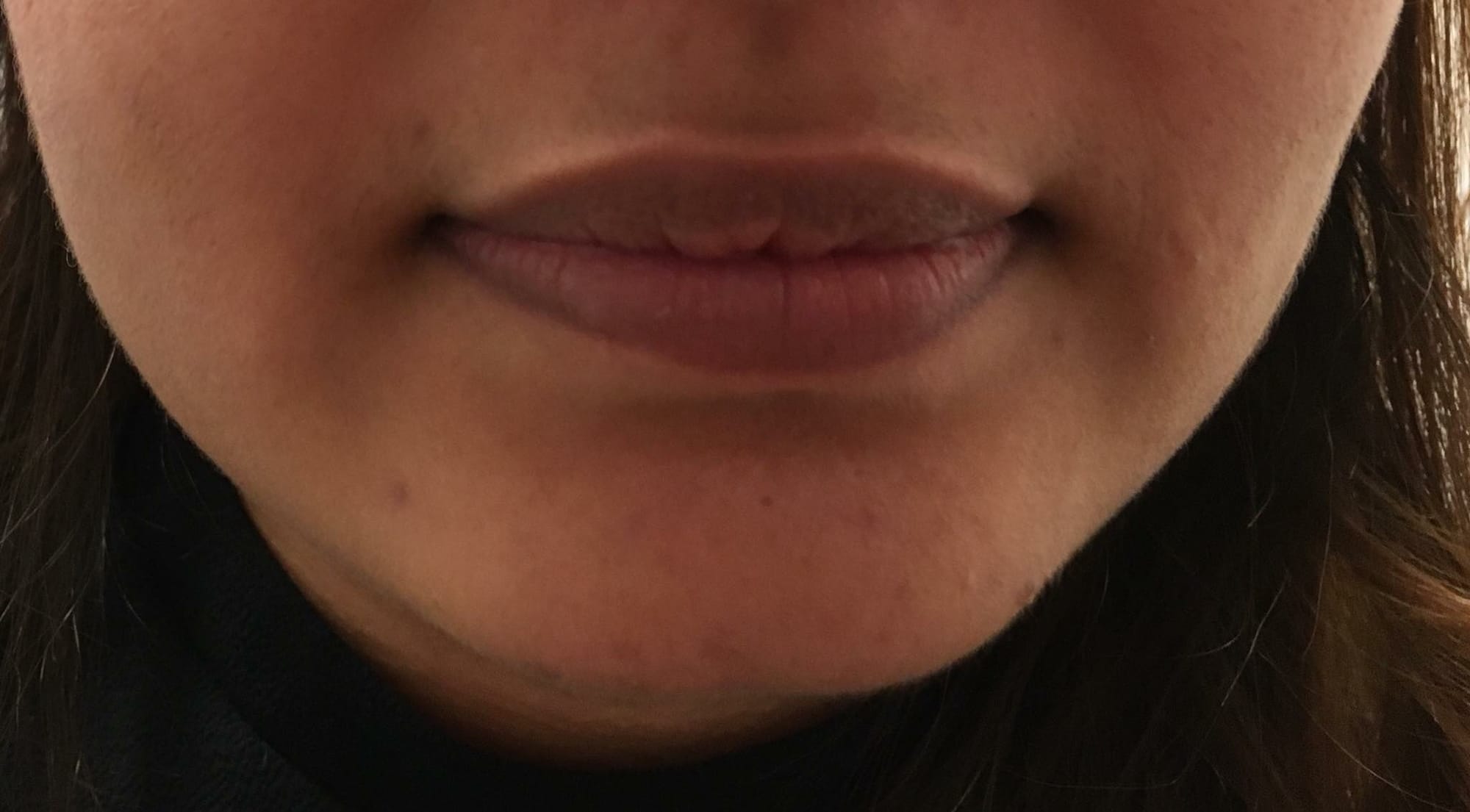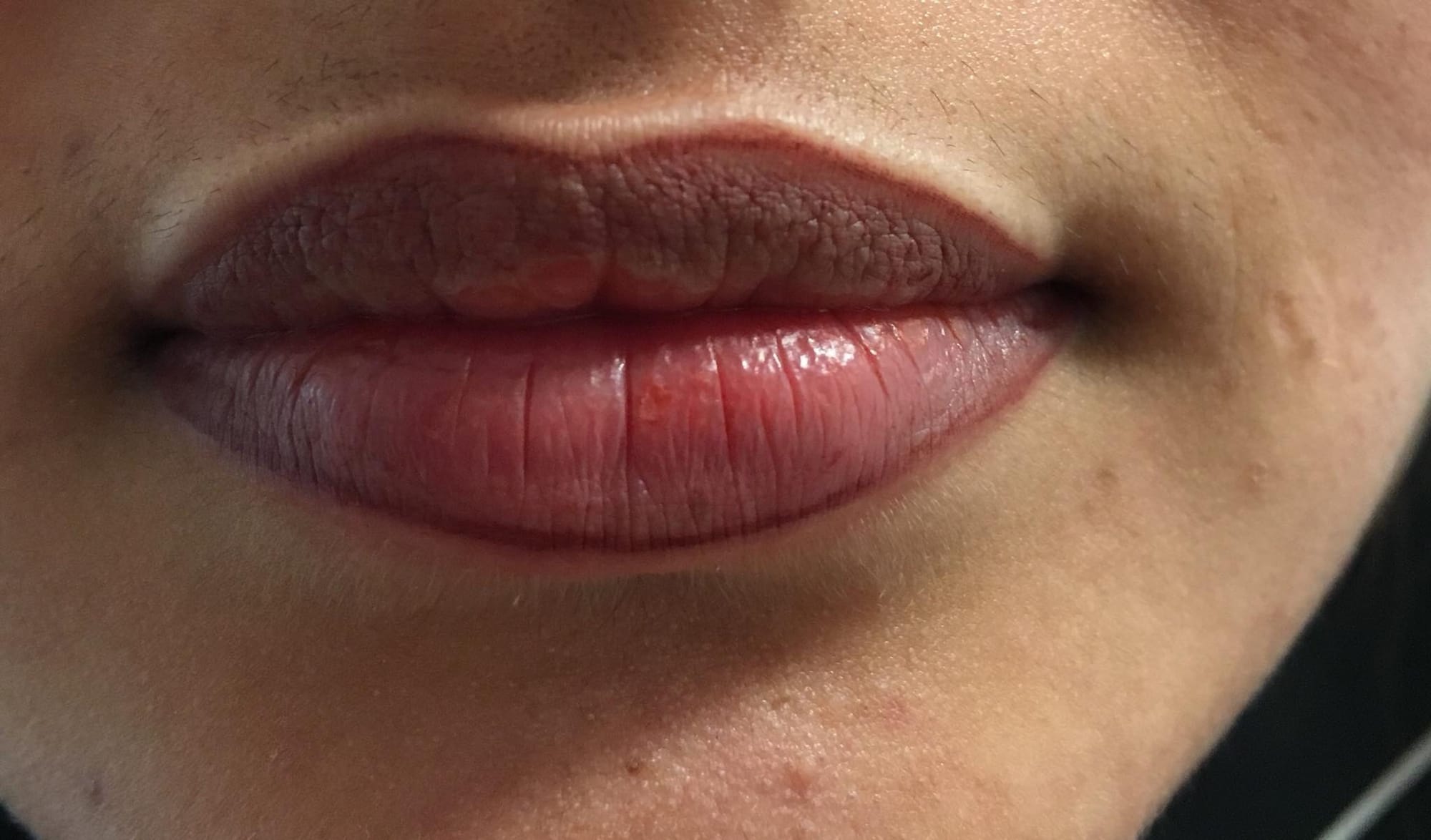 Before and after of lipliner and blush colour into the lips