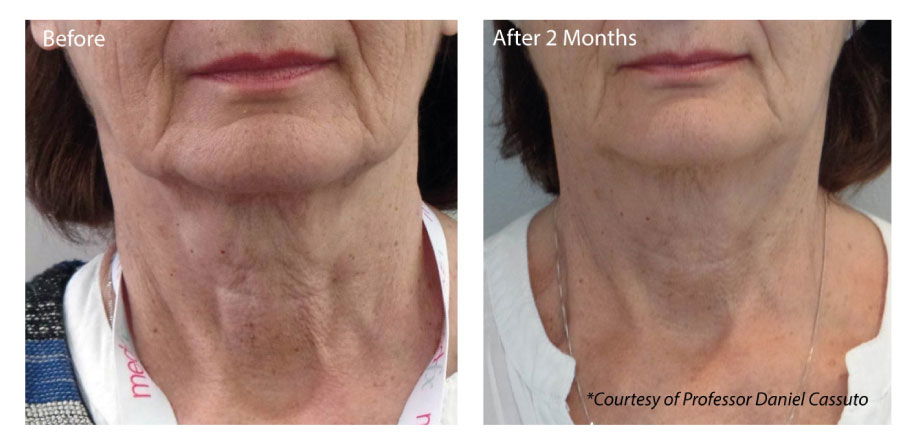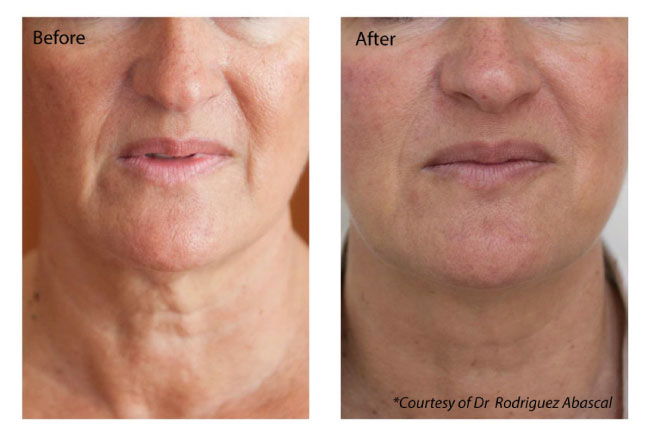 Profhilo is a hyaluronic acid that is released slowly into the dermis and epidermis which increases hydration, softening lines and wrinkles and providing the skin with a lift.
Two treatments are required, 4 weeks in-between for best results. The cost is £500 for the two treatments or £275 per individual treatment. This will last between 6-12 months depending on each individual.

The results improve skin quality and skin hydration both in the dermis and epidermis. There is also increased production of collagen and elastin giving the skin a more youthful glow.
(photos are compliments from the Profhilo Website)